2015 - 2016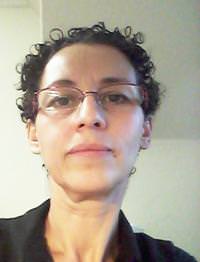 Fazia Aitel is an associate professor of French and Francophone studies at Claremont McKenna College. She is an affiliate in the Intercollegiate Department of Africana Studies at the Claremont Colleges.
Her most recent publication is a book on Algeria's indigenous people, We Are Imazighen (2014), which analyzes the emergence and development of the Amazigh movement in Algeria since the 1950s.
Aitel's current interest lies in the notion of trauma as experienced by Algerian women, especially Kabyle women, during the war of independence. Because of the scarcity of testimonials by female authors/writers that explore women's experience during the war, she has turned to oral testimonies and other forms of literature.    
While at Yale, Aitel will explore the notion of women's trauma during the Algerian war while analyzing the oral material gathered in different villages in Kabylia.
Aitel earned her PhD in comparative literature at the Graduate Center, CUNY.
---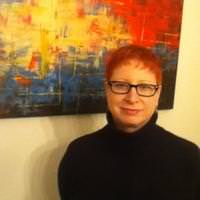 A scholar of film and media studies as well as feminist and queer theory,
Theresa L. Geller
is the EKI Associate Professor of Film Theory and History in the Department of English at Grinnell College.
Geller's research is dedicated to questions of social power and the possibility of resistance, particularly as it manifests in film and popular culture. Of late, this has taken the form of an examination of the racial imaginary of recent television history in light of the unprecedented expansion of mass incarceration that marked the end of the twentieth century.
While at Yale, Geller will explore the role of the archive of contemporary film, art, and performance in relation to humanistic inquiry, particularly queer and feminist studies. She is the author of several articles on feminist film studies, continental philosophy, and queer theory, with publications in Camera Obscura, Rhizomes, Senses of Cinema, Film Culture, Biography, and Frontiers: A Journal of Women's Studies, and with chapters in Gender after Lyotard, East Asian Cinemas, and Lady Gaga and Popular Music: Performing Gender, Fashion, and Culture.
Geller earned her PhD in literatures in English from Rutgers University for a dissertation on film genre and queer epistemology. She was a student of women's studies and the history of consciousness as an undergraduate at UC Santa Cruz. She is currently completing a short monograph on The X-Files and coediting, with Julia Leyda, An Indelible Mark: Women and the Work of Todd Haynes.
---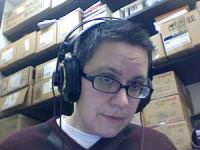 Ann M. Kakaliouras
is an Associate Professor of Anthropology and Chair of the Department of Sociology and Anthropology at Whittier College, in Whittier, California (near Los Angeles). She received her PhD in anthropology (2003) from the University of North Carolina Chapel Hill with a dissertation on biological relationships between precontact groups on the North Carolina coast. 
Since obtaining her doctorate, she has retooled her expertise toward the cultural and historical study of physical anthropology, particularly around relationships between physical anthropologists and indigenous people. She has published work on Native American repatriation and ethics in physical anthropology, and her current research interests include the history of anthropology, repatriation and reburial, science studies, and material culture studies in anthropology. 
At the Whitney, she will be finishing her book "People in Pieces: The Making of Anthropology's 'American Indian.'" The book examines how twentieth-century physical anthropologists, through their application of emerging technologies and methodologies, discursively created and deployed their own American Indian, and in the process solidified the cultural legitimacy of their science.