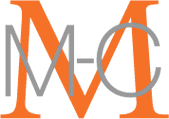 The Whitney Humanities Center at Yale University will continue its Andrew W. Mellon Mid-Career Research Fellowship Program, "Thinking the Humanities in the 21st Century," in 2017-2018.
What the grant is for
The Fellowship is directed toward teachers at four-year liberal arts colleges who have received tenure within the last five years. In 2017-2018 it will again welcome three outstanding scholars to the Whitney Humanities Center, where they will pursue research programs in any area of the humanities and related fields and enter into intellectual exchanges with faculty, fellows, and other visitors to the Center.
Proposals will be judged according to their creativity, breadth of implication, feasibility, and engagement in today's thinking and rethinking of humanistic research and teaching. Fellows will remain in residence during the fall and spring semesters of a full academic year, taking part in the Whitney Fellows' weekly gatherings. Mellon Fellows will also offer a public presentation on a topic of their choosing and participate in classroom discussions relating to their interests, though there are no formal teaching duties attached to the fellowship award. Fellows will receive half of their salaries as well as travel/relocation allowances of up to $2500; it is anticipated that they will bring the other half of their salaries from their home institutions in the form of sabbatical support.
How to apply
Applications will be considered in two stages. For the initial application, please submit one hard copy of the cover sheet (.DOC or .PDF), a brief curriculum vitae (two-page maximum), and a statement of the proposed research project (500 words maximum) by November 4, 2016.
From these initial applications, the Mellon Fellowship Committee will invite a smaller number of applicants to supply further material, including letters of recommendation. The second round of application materials will be due on January 9, 2017.
All materials should be sent to the Chair, Mellon Program of Mid-Career Research Fellowships, Whitney Humanities Center, Yale University, 53 Wall Street, P.O. Box 208298, New Haven, CT 06520-8298.
Yale University is an Affirmative Action/Equal Opportunity Employer. Yale values diversity among its students, staff, and faculty and strongly welcomes applications from women, persons with disabilities, protected veterans, and underrepresented minorities.