WHC Executive Committee
Francesco Casetti (Humanities; Film and Media )
Francesco Casetti is the Thomas E. Donnelly Professor of Humanities and Film and Media Studies at Yale. He previously taught in Italy as a full professor at the Catholic University of Milan at the University of Trieste, and he served as President of the Italian scholarly society of Film and Media Studies. He taught as a visiting professor at Paris 3 La Sorbonne Nouvelle, at the University of Iowa, and at Harvard. In 2000, at Berkeley, he was awarded with the "Chair of Italian Culture" for an outstanding scholar. He got fellowships at the Otago University (Summer 2011) and at the Bauhaus University-Weimar (Summer 2012).
He has largely written on cinema and visual media, in a perspective inspired by semiotics and cultural studies. After an expansive study on the implied spectator in film (Inside the Gaze, Indiana, 1999, or. 1986) and in television (Tra me e te, 1988), he combined in an original way close analyses of media texts and ethnographic researches of actual audiences (L'ospite fisso, 1995), defining the notion of "communicative negotiations" (Communicative Negotiation in Cinema and Television, 2002). He has also written extensively on film theories (Theories of Cinema, 1945-1995, Texas, 1999, or. 1993). More recently he explored the role of cinema in the context of modernity (Eye of the Century: Film, Experience, Modernity, Columbia, 2008, or. 2005), and the reconfiguration of cinema in a post-medium epoch (The Lumière Galaxy. Seven Key Words for the Cinema to Come, Columbia, 2015).  His current research focuses on the early film theories, with a particular regard for the cinephobic stances in the first half of the 20th Century; and on a genealogy of screen that underlines its environmental aspects and its propensity to become a component of our current "mediascapes." 
With Jane Gaines (Columbia University) is the co-founder of the Permanent Seminar on Histories of Film Theories, an international network of film scholars aimed at a systematic exploration of the field of film and media theories (see the website:  http://filmtheories.org/). He was the recipient of a Mellon Sawyer Grant for an initiative on the genealogy of screen that he developed in 2016-18.
Stephen Darwall (Philosophy)
Stephen Darwall is Andrew Downey Professor of Philosophy at Yale University.  He has written widely on the history and foundations of ethics.  His first book, Impartial Reason (1983), attempted a comprehensive critique of instrumental and egoistic theories of practical reason and a defense of the rationality of moral conduct.  His major work in the history of ethics, The British Moralists and the Internal Ought: 1640–1740 (1995), was a study of early modern philosophical debates about the relation between obligation and motivation.  In addition to a book on the nature of well-being—Welfare and Rational Care (2002)—and an introductory text in ethical philosophy, Philosophical Ethics (1998)—he is best known for writings that argue that fundamental moral concepts and principles are grounded in presuppositions of the perspective we take up in interpersonal interaction when we address claims and demands to one another.  The Second-Person Standpoint: Morality, Respect, and Accountability (2006) argues that morality is founded on the mutual accountability of any and all beings who are capable of holding themselves accountable.  Two recent collections of essays extend the second-personal framework.  Morality, Authority, and Law (2013) explores second-personal elements of autonomy, law, and authority.  And Honor, History, and Relationship (2013) investigates issues of interpersonal relationship, the difference between hierarchies of honor and orders of law and accountability, and second-personal themes in Grotius, Pufendorf, Kant, Fichte, and Adam Smith.  Currently he is working on issues in moral psychology concerning trust, love, and contempt as well as on a book on the history of Western ethical philosophy from the seventeenth century: "Modern Moral Philosophy."  A fellow of the American Academy of Arts and Sciences, he is also a founding editor, with David Velleman, of the open access journal Philosophers' Imprint.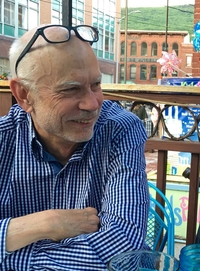 Michael Denning (American Studies, English)
Michael Denning is the William R. Kenan Jr. Professor of American Studies at Yale University. He is the co-director of Yale's Initiative on Labor and Culture and a member of Yale's Program in Ethnicity, Race, and Migration.
Denning is the author of Noise Uprising: The Audiopolitics of a World Musical Revolution (2015); Culture in the Age of Three Worlds (2004); The Cultural Front: The Laboring of American Culture in the Twentieth Century (1997); Mechanic Accents: Dime Novels and Working-Class Culture in America (1987); and Cover Stories: Narrative and Ideology in the British Spy Thriller (1987). 
His courses include "Work and Daily Life in Global Capitalism," "Recording Vernacular Musics," and "Marxism and the Social Movements." He also coordinates the working group on globalization and culture, whose collective work has appeared as "Going into Debt" (in Social Text's Periscope), and as "Spaces and Times of Occupation" (in Transforming Anthropology).
In 2014 he received the Bode-Pearson lifetime achievement award from the American Studies Association.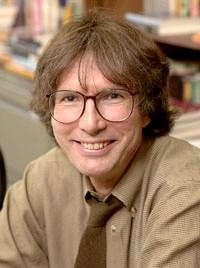 Crystal Feimster (African American Studies, American Studies, History)
Crystal N. Feimster, a native of North Carolina, is an associate professor in the Department of African American Studies, the American Studies Program and History Department at Yale University, where she teaches a range of courses in 19th and 20th century African American history, women's history, and southern history. She earned her Masters Degree and Ph. D. in history from Princeton University and her BA in History and Women's Studies from UNC-Chapel Hill.  She has taught at Boston College, UNC-Chapel Hill, and Princeton.  Her manuscript, Southern Horrors: Women and the Politics of Rape and Lynching  (Harvard University Press, 2009), examines the roles of both black and white women in the politics of racial and sexual violence in the American South.  She is currently working on two book projects: Sexual Warfare: Rape and the American Civil War and Truth Be Told: Rape and Mutiny in Civil War Louisiana.
Bryan Garsten (Humanities, Political Science)
Bryan Garsten is Professor of Political Science and Humanities, and Chair of the Humanities Program
He writes about a range of topics in the history of political thought, including the role of persuasion in politics, the idea of political representation, and the relation between religion and liberalism. He is the author of Saving Persuasion and the editor of Rousseau, the Enlightenment, and Their Legacies, a collection of essays by Robert Wokler. He has also written numerous articles on figures such as Aristotle, Hobbes, Tocqueville, and Benjamin Constant.
At the moment he is finishing a book about early nineteenth-century liberalism called "The Heart of a Heartless World."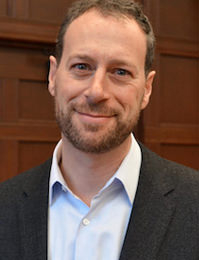 Jacqueline Goldsby (English, African American Studies, American Studies)
Jacqueline Goldsby's research and teaching focus on African American and American literatures. She is especially interested in the ways that authors and texts articulate unarchived, "secret," and so, unspeakable developments that shaped American life during the long century of Jim Crow segregation's reign, from 1865 to 1965. 
Her first book, A Spectacular Secret: Lynching in American Life and Literature (2006), examines how literary depictions of anti-Black mob murders at the turn of the twentieth century figure the violence as a trope of American modernity. Currently she is completing an editorial project—a Norton critical edition of The Autobiography of an Ex-Colored Man—that reclaims James Weldon Johnson's novel as an important harbinger of Afro-Anglo-American modernism. Her next monograph, Birth of the Cool: African American Literary Culture of the 1940s and 1950s, focuses on the regenerative aesthetic life that Jim Crow segregation gave rise to during the mid-twentieth century. How to explain the aesthetic cosmopolitanism of African American literature's "lost generation"—those fabulous, brilliant writers of the post–World War II/pre–civil rights movement era? What literary ecologies made those authors' emergence and impact as a cohort both decisive and hard to classify? Goldsby wants to think these questions through in relation to a Bourdieu-informed "field theory" of Black literary production during those decades.
To research Birth of the Cool she has had to recover the archives she seeks to write about.  "Mapping the Stacks" makes manuscripts, sound recordings, photographs, and moving images that document Black Chicago's literary, cultural, and visual histories during the 1930s–1970s accessible to researchers and the public.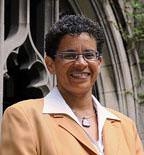 Gundula Kreuzer studied musicology, philosophy, and modern history at the Universities of Münster (Westphalia) and Oxford, where she earned her Master of Studies and D.Phil. in musicology. She held a Junior Research (postdoctoral) Fellowship at Merton College, Oxford, before joining the Yale Department of Music in 2005.
In both her writing and her teaching, Kreuzer approaches music from a wide range of interdisciplinary perspectives, such as social, cultural, and political history as well as theories of technology and multimedia. Her award-winning first book, Verdi and the Germans: From Unification to the Third Reich (Cambridge University Press, 2010), examines the changing impact of the popular Italian composer on German musical self-perception and national identity. Her second monograph, Curtain, Gong, Steam: Wagnerian Technologies of Nineteenth-Century Opera (University of California Press, 2018) addresses how composers since the late 18th century increasingly tried to control certain aspects of staging by embracing specific stage technologies. Focusing on the cultural resonances and hermeneutic potentials of the titular technologies of the curtain, the tam-tam, and steam before, in, and beyond Wagner, the book develops a deeply contextualized practical perspective on the nature and ephemerality of staged opera as well as its legacies in contemporary culture.
Together with Clemens Risi, she guest-edited a double issue of The Opera Quarterly ("Opera in Transition"; vol. 23/2-3, 2011), and her critical edition of Verdi's instrumental chamber music for The Works of Giuseppe Verdi: Series V appeared with The University of Chicago Press and Ricordi in 2010. She was Reviews Editor of The Opera Quarterly and served on the editorial board of the Journal of the American Musicological Society; she continues to serve on the editorial boards of  Cambridge Opera Journal, VerdiPerspektiven, and WagnerSpektrum. She also gained experience as a freelance radio presenter in Germany and has been contributing to broadcasts on WNYC and BBC Radio3.
In May 2019, Kreuzer launched the first annual YOST: Y | Opera | Studies Today conference at Yale on the topic of "Indie Opera" to foster a dialogue between practitioners and scholars of opera across and beyond campus and the East Coast. Beginning in the Fall 2019, this initiative will be complemented by a monthly working group at the Whitney Humanities Center.
Kreuzer's first monograph won the 2011 Lewis Lockwood Award of the American Musicological Society, the 2012 Gaddis Smith International Book Prize of the MacMillan Center for International and Area Studies at Yale, and the inaugural Martin Chusid Award for Verdi Studies in 2013. Among other grants and awards, Kreuzer has received the Paul A. Pisk Prize (2000) and the Alfred Einstein Award (2006) from the American Musicological Society as well as the Jerome Roche Prize (2006) from the Royal Musical Association. At Yale, she was awarded the Samuel and Ronnie Heyman Prize for Outstanding Scholarly Publication in 2010, was a Fellow at the Whitney Humanities Center in 2010-11, and has been a Senior Research Fellow in International and Area Studies at the Macmillan Center since 2012. In 2015-16, she was a Research Fellow at the Italian Academy at Columbia University.
Pauline LeVen ( Classics)
Pauline LeVen is Associate Professor in the Classics Department. She works primarily on Greek literature, music, and culture. Her first book The Many-Headed Muse: Tradition and Innovation in Late-Classical Greek Lyric Poetry was published by Cambridge University Press in 2014 and was one of the recipients of Yale College's Samuel and Ronnie Heyman Prize for Outstanding Scholarly Publication. Her new book, Music and Metamorphosis in Greek and Latin Myths, is also under contract with CUP and examines questions of aesthetics and ontology. Pauline teaches a graduate seminar on Beauty and undergraduate classes on a range of topics, from "Helen after Troy" to "myth, fiction, and science-fiction".   
Alan Mikhail is a historian of the early modern Muslim world, the Ottoman Empire, and Egypt. His research and teaching focus mostly on the history of empires and environments. Mikhail is the author of Under Osman's Tree: The Ottoman Empire, Egypt and Environmental History (2017), The Animal in Ottoman Egypt (2014), and Nature and Empire in Ottoman Egypt: An Environmental History (2011). He is also the editor of Water on Sand: Environmental Histories of the Middle East and North Africa (2013). He is currently writing a book on the Ottoman Empire and world history.
Mikhail's publications have received numerous recognitions, including the Roger Owen Award of the Middle East Studies Association, the Alice Hamilton and Leopold-Hidy Prizes of the American Society for Environmental History, the Wayne D. Rasmussen Award of the Agricultural History Society, the Ömer Lütfi Barkan Prize of the Ottoman and Turkish Studies Association, and Yale's Gustav Ranis and Samuel and Ronnie Heyman Prizes.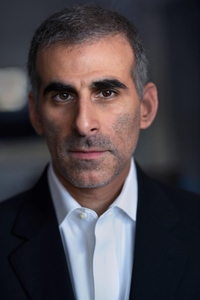 Priyamvada Natarajan (Astronomy, physics )
Priyamvada Natarajan, Professor in the Departments of Astronomy and Physics at Yale University. She is a theoretical astrophysicist interested in cosmology, gravitational lensing and black hole physics. Her research involves mapping the detailed distribution of dark matter in the universe exploiting the bending of light en-route to us from distant galaxies. In particular, she has focused on making dark matter maps of clusters of galaxies, the largest known repositories of dark matter. Gravitational lensing by clusters can also be utilized to constrain dark energy models and she has been developing the methodology and techniques to do so. Her work has demonstrated that cluster strong lensing offers a unique and potentially powerful laboratory to test evolving dark energy models.
Joanna Radin (History of Medicine; History, Anthropology)
Joanna Radin is Assistant Professor in the Section for the History of Medicine, which is part of the Program in the History of Science and Medicine.  She holds courtesy appointments in history and anthropology. Radin is also a faculty affiliate of the Yale Group for the Study of Native America and a member of the Histories of Data working group at the Max Planck Institute for the History of Science in Berlin, where she has been a visiting fellow.
She came to Yale in 2012, after completing a PhD in history and sociology of science at the University of Pennsylvania. Her research focuses on histories of the life and human sciences after World War II. She has particular interests in questions of technology, ontology, and ethics. Her book, tentatively titled "Life on Ice: Cold War, Frozen Blood," will be published by the University of Chicago Press. A new book project focuses on the interplay of science fiction, fear, and biomedicine.
Maurice Samuels specializes in the literature and culture of nineteenth-century France and in Jewish Studies.  He is the author of three books. The Spectacular Past:  Popular History and the Novel in Nineteenth-Century France (Cornell, 2004), examines new forms of historical representation—including panoramas, boulevard theater, and the novel—in post-Revolutionary France.  Inventing the Israelite:  Jewish Fiction in Nineteenth-Century France (Stanford, 2010), brings to light the first Jewish fiction writers in French.  The Right to Difference:  French Universalism and the Jews (Chicago, 2016) studies the way French writers and thinkers have conceived of the place of Jews within the nation from the French Revolution to the present.  His current project, a study of the arrest of the Duchesse de Berry and modern France's first antisemitic affair, is under contract with Basic Books. Prof. Samuels directs the Yale Program for the Study of Antisemitism, housed at the Whitney Humanities Center. 
Jason Stanley (Philosophy, Linguistics)
Jason Stanley is the Jacob Urowsky Professor of Philosophy; he has a secondary appointment in linguistics. Before coming to Yale in 2013, he taught at Rutgers University, the University of Michigan, and Cornell University. He is the author of five books, How Fascism Works (Penguin Random House, 2018), How Propaganda Works (Princeton, 2015), Know How (Oxford, 2011), Language in Context (Oxford, 2007), and Knowledge and Practical Interests (Oxford, 2005), which won the 2007 American Philosophical Association Book Prize. He works in Philosophy, Linguistics, Cognitive Science, and Political Theory. He is currently working on a book on political speech for Princeton University Press with the linguist David Beaver, provisionally titled Hustle: The Politics of Language.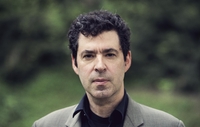 Shawkat Toorawa (Near Eastern Languages and Civilizations)
Professor Shawkat M. Toorawa received his B.A., M.A., and Ph.D. from the University of Pennsylvania. He has taught Arabic at Duke University, medieval French literature and Indian Ocean studies at the University of Mauritius, and Arabic and other literatures at Cornell University. He has also worked in a family import/export company in Kuala Lumpur and Port-Louis. He joined Yale as Professor of Arabic in 2016.
Toorawa's scholarly interests include: classical and medieval Arabic literature, especially the literary and writerly culture of Abbasid Baghdad; the Qur'an, in particular hapaxes, rhyme-words, and translation; the Waqwaq Tree and islands; Indian Ocean studies, particularly Creole literatures of Mauritius and the Mascarenes; modern poetry; translation; and SF film and literature.
His books include: Interpreting the Self: Autobiography in the Arabic Literary Tradition (2001), co-authored with the RRAALL group; Ibn Abi Tahir Tayfur and Arabic Writerly Culture: A ninth-century bookman in Baghdad (2005, paper 2010); a critical edition and translation of Adonis's A Time Between Ashes and Roses: Poems (2004); the reference work, Arabic Literary Culture: 500–925, co-edited with Michael Cooperson; the edited collection, The Western Indian Ocean: Essays on islands and islanders (2007); an edited anthology, The City that Never Sleeps: Poems of New York (2014); and a critical edition and collaborative translation with the editors of the Library of Arabic Literature of Ibn al-Sa'i's Consorts of the Caliphs: Women and the court of Baghdad (2015).
Toorawa is a Director of the School of Abbasid Studies; a series editor of Resources in Arabic and Islamic Studies; on the editorial boards of the Journal of Abbasid Studies, the Journal of Arabic Literature, the Journal of Qur'anic Studies, and Middle Eastern Literatures; and an executive editor of the Library of Arabic Literature, an initiative to edit and translate the premodern Arabic literary heritage.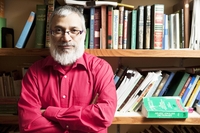 Gerald Torres (Yale School of the Environment)
Gerald Torres is Professor of Environmental Justice at the Yale School of the Environment, with a secondary appointment as Professor of Law at the Law School. A pioneer in the field of environmental law, Torres has spent his career examining the intrinsic connections between the environment, agricultural and food systems, and social justice. His research into how race and ethnicity impact environmental policy has been influential in the emergence and evolution of the field of environmental justice. His work also includes the study of conflicts over resource management between Native American tribes, states, and the federal government.
Torres arrived at Yale in January 2020, coming from Cornell Law School, where he had taught since 2014. Previously, he taught at the University of Texas Law School and the University of Minnesota Law School. He served as deputy assistant attorney general for the Environment and Natural Resources Division of the US Department of Justice during the Clinton administration. Torres's past work has examined how US regulations have created racially or ethnically marginalized communities that bear a disproportionate share of environmental burdens. He is also a leading scholar in critical race theory and the coauthor, with Lani Guinier, of The Miner's Canary: Enlisting Race, Resisting Power, Transforming Democracy.
Katie Trumpener (Comparative Literature, English)
Katie Trumpener is Emily Sanford Professor of Comparative Literature and English, and Graduate Faculty in Film and Media Studies. She came to Yale in 2002 (from the University of Chicago). She works broadly across European literature, cultural history, film studies and visual culture from the eighteenth-century to the present. Her work includes On the Viewing Platform: The Panorama between Canvas and Screen (co-edited with Tim Barringer, forthcoming Yale University Press); Bardic Nationalism: The Romantic Novel and the British Empire (awarded the MLA First Book Prize and the British Academy's Rosemary Crawshay Prize); The Cambridge Companion to Fiction of the Romantic Period (edited with Richard Maxwell), and many essays on film, the history of the novel, and the picture book. She is currently finishing a book on German cinema from 1930 through the Cold War, and editing the first scholarly edition of John Galt's 1831 circum-Atlantic novel Bogle Corbet, or The Emigrants. She co-edited Modern Philology for 7 years, and served for 15 on the editorial collective of Public Culture. Since 2003, she has co-organized the Yale's annual European Studies film; with Kathryn James and Melina Moe, she co-curated the Beinecke Library's 2018 summer exhibition, Text and Textile. In 2012, she received Yale's Graduate Mentor Award.