WHC Executive Committee
Mark Bauer is Associate Director of the Whitney Humanities Center and Lecturer in Directed Studies. He received his BA in history from Stanford University, where he focused on late nineteenth- and early twentieth-century central European intellectual history. He received an MA in English from the University of California Berkeley and did further graduate work in philosophy at Berkeley and at San Francisco State. Taking his PhD in English from UC Davis, he wrote his dissertation on the influence of W. B. Yeats on contemporary American poet James Merrill. A revision of this project was subsequently published by Routledge.
He has taught at Yale since 1996. Before moving to the WHC, he served for six years as Associate Director of the Office of International Education and Fellowship Programs and administered and advised for British and Irish scholarships such as the Gates, Marshall, Mitchell, and Rhodes. Prior to coming to Yale, he taught in literature and composition programs for UC Davis, served as Writing and Humanities Tutor for San Francisco State and as Teacher Consultant and Researcher for the Bay Area Writing Project.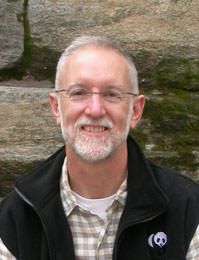 Francesco Casetti (Humanities; Film and Media )
Francesco Casetti is the Thomas E. Donnelly Professor of Humanities and Film and Media Studies at Yale. He previously taught in Italy as a full professor at the Catholic University of Milan at the University of Trieste, and he served as President of the Italian scholarly society of Film and Media Studies. He taught as a visiting professor at Paris 3 La Sorbonne Nouvelle, at the University of Iowa, and at Harvard. In 2000, at Berkeley, he was awarded with the "Chair of Italian Culture" for an outstanding scholar. He got fellowships at the Otago University (Summer 2011) and at the Bauhaus University-Weimar (Summer 2012).
He has largely written on cinema and visual media, in a perspective inspired by semiotics and cultural studies. After an expansive study on the implied spectator in film (Inside the Gaze, Indiana, 1999, or. 1986) and in television (Tra me e te, 1988), he combined in an original way close analyses of media texts and ethnographic researches of actual audiences (L'ospite fisso, 1995), defining the notion of "communicative negotiations" (Communicative Negotiation in Cinema and Television, 2002). He has also written extensively on film theories (Theories of Cinema, 1945-1995, Texas, 1999, or. 1993). More recently he explored the role of cinema in the context of modernity (Eye of the Century: Film, Experience, Modernity, Columbia, 2008, or. 2005), and the reconfiguration of cinema in a post-medium epoch (The Lumière Galaxy. Seven Key Words for the Cinema to Come, Columbia, 2015).  His current research focuses on the early film theories, with a particular regard for the cinephobic stances in the first half of the 20th Century; and on a genealogy of screen that underlines its environmental aspects and its propensity to become a component of our current "mediascapes." 
With Jane Gaines (Columbia University) is the co-founder of the Permanent Seminar on Histories of Film Theories, an international network of film scholars aimed at a systematic exploration of the field of film and media theories (see the website:  http://filmtheories.org/). He was the recipient of a Mellon Sawyer Grant for an initiative on the genealogy of screen that he developed in 2016-18.
Michael Denning (American Studies, English)
Michael Denning is the William R. Kenan Jr. Professor of American Studies at Yale University. He is the co-director of Yale's Initiative on Labor and Culture and a member of Yale's Program in Ethnicity, Race, and Migration.
Denning is the author of Noise Uprising: The Audiopolitics of a World Musical Revolution (2015); Culture in the Age of Three Worlds (2004); The Cultural Front: The Laboring of American Culture in the Twentieth Century (1997); Mechanic Accents: Dime Novels and Working-Class Culture in America (1987); and Cover Stories: Narrative and Ideology in the British Spy Thriller (1987). 
His courses include "Work and Daily Life in Global Capitalism," "Recording Vernacular Musics," and "Marxism and the Social Movements." He also coordinates the working group on globalization and culture, whose collective work has appeared as "Going into Debt" (in Social Text's Periscope), and as "Spaces and Times of Occupation" (in Transforming Anthropology).
In 2014 he received the Bode-Pearson lifetime achievement award from the American Studies Association.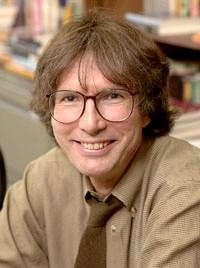 Crystal Feimster (African American Studies, American Studies, History)
Crystal N. Feimster, a native of North Carolina, is an associate professor in the Department of African American Studies, the American Studies Program and History Department at Yale University, where she teaches a range of courses in 19th and 20th century African American history, women's history, and southern history. She earned her Masters Degree and Ph. D. in history from Princeton University and her BA in History and Women's Studies from UNC-Chapel Hill.  She has taught at Boston College, UNC-Chapel Hill, and Princeton.  Her manuscript, Southern Horrors: Women and the Politics of Rape and Lynching  (Harvard University Press, 2009), examines the roles of both black and white women in the politics of racial and sexual violence in the American South.  She is currently working on two book projects: Sexual Warfare: Rape and the American Civil War and Truth Be Told: Rape and Mutiny in Civil War Louisiana.
Kirk Freudenburg (Classics)
Kirk Freudenburg is the Brooks and Suzanne Ragen Professor of Classics at Yale University.  He received his BA from Valparaiso University, and an MA in Classics from Washington University in St. Louis. He took his PhD from the University of Wisconsin.
Before coming to Yale he taught at Kent State University, Ohio State University and the University of Illinois. At Ohio State he was Associate Dean of the Humanities and at Illinois he was Chair of the Department of Classics. His research has long focused on the social life of Roman letters, especially on the unique cultural encodings that structure and inform Roman ideas of poetry, and the practical implementation of those ideas in specific poetic forms, especially satire.
His main publications include: The Walking Muse: Horace on the Theory of Satire (Princeton, 1993), Satires of Rome: Threatening Poses from Lucilius to Juvenal (Cambridge, 2001), the Cambridge Companion to Roman Satire (Cambridge, 2005), Oxford Readings in Classical Studies: Horace's Satires and Epistles (Oxford University Press, 2009), The Cambridge Companion to the Age of Nero (Cambridge, 2017).   Currently he is writing a commentary on the second book of Horace's Sermones for the Cambridge Green and Yellows.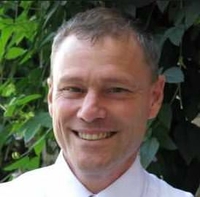 Bryan Garsten (Humanities, Political Science)
Bryan Garsten is Professor of Political Science and Humanities, and Chair of the Humanities Program
He writes about a range of topics in the history of political thought, including the role of persuasion in politics, the idea of political representation, and the relation between religion and liberalism. He is the author of Saving Persuasion and the editor of Rousseau, the Enlightenment, and Their Legacies, a collection of essays by Robert Wokler. He has also written numerous articles on figures such as Aristotle, Hobbes, Tocqueville, and Benjamin Constant.
At the moment he is finishing a book about early nineteenth-century liberalism called "The Heart of a Heartless World."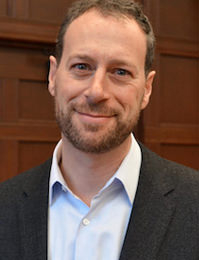 Jacqueline Goldsby (English, African American Studies, American Studies)
Jacqueline Goldsby's research and teaching focus on African American and American literatures. She is especially interested in the ways that authors and texts articulate unarchived, "secret," and so, unspeakable developments that shaped American life during the long century of Jim Crow segregation's reign, from 1865 to 1965. 
Her first book, A Spectacular Secret: Lynching in American Life and Literature (2006), examines how literary depictions of anti-Black mob murders at the turn of the twentieth century figure the violence as a trope of American modernity. Currently she is completing an editorial project—a Norton critical edition of The Autobiography of an Ex-Colored Man—that reclaims James Weldon Johnson's novel as an important harbinger of Afro-Anglo-American modernism. Her next monograph, Birth of the Cool: African American Literary Culture of the 1940s and 1950s, focuses on the regenerative aesthetic life that Jim Crow segregation gave rise to during the mid-twentieth century. How to explain the aesthetic cosmopolitanism of African American literature's "lost generation"—those fabulous, brilliant writers of the post–World War II/pre–civil rights movement era? What literary ecologies made those authors' emergence and impact as a cohort both decisive and hard to classify? Goldsby wants to think these questions through in relation to a Bourdieu-informed "field theory" of Black literary production during those decades.
To research Birth of the Cool she has had to recover the archives she seeks to write about.  "Mapping the Stacks" makes manuscripts, sound recordings, photographs, and moving images that document Black Chicago's literary, cultural, and visual histories during the 1930s–1970s accessible to researchers and the public.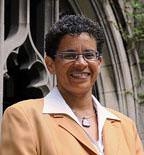 Inderpal Grewal (Women's Gender, and Sexuality Studies; American Studies; Anthropology)
Inderpal Grewal is a professor in Women's, Gender, and Sexuality Studies; faculty in the South Asia Council and Ethnicity, Race, and Migration Studies Program; and an affiliate in American Studies, Film and Media Studies, and Anthropology.
She is author of Home and Harem: Nation, Gender, Empire, and Cultures of Travel (1996), Transnational  America: Feminisms, Diasporas, Neoliberalisms (2005), and Saving the Security State: Exceptional Citizens in Twenty-first Century America (2017). She is coeditor (with Caren Kaplan) of Scattered Hegemonies: Postmodernity and Transnational Feminist Practices (1995); Introduction to Women's Studies: Gender in a Transnational World (2001, 2005); and (with Victoria Bernal) Theorizing NGOs: Feminism, Neoliberalism, and the State (2014).
Her areas of research include feminist theory, cultural studies of South Asia and its diasporas, British and US imperialism, and contemporary feminist transnationalisms. She teaches courses on postcolonial feminism, theories of mobility, militarism and empire.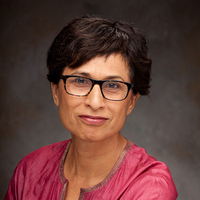 Brian Kane (Music, Film, and Media Studies)
Brian Kane, Associate Professor on Term in the Department of Music, received his PhD in music at UC Berkeley for a dissertation on music and skepticism.
He was a Mellon Postdoctoral Fellow in music at Columbia University before joining the faculty at Yale.
Kane's research explores the intersection of music theory, philosophy, and contemporary music with a focus on sound, listening, the senses, and phenomenology. He has completed a book on the history and theory of acousmatic sound, titled Sound Unseen (Oxford University Press, 2014).
His current research project, Hearing Double (Oxford University Press, forthcoming) focuses on jazz and the ontology of the musical work. 
Publications include writings on Pierre Schaeffer, Les Paul, Jean-Luc Nancy, David Lewin, Stanley Cavell, Alain Badiou, Vladimir Jankélévitch, sound art, sound media, music theory and phenomenology, and musical aesthetics.
Kane is a co-founder of the Sound Studies Working Group, which is supported by the Whitney Humanities Center. He is the co-director of the Black Sound and the Archive Working Group, alongside Prof. Daphne Brooks, which is supported by Yale's 320 York Humainities Initiative. He is also a founding editor of nonsite.org, a journal of the arts and humanities.
Alice Kaplan, John M. Musser Professor of French, came to Yale in 2009 after many years on the faculty at Duke University, where she was the founding director of the Duke University Center for French and Francophone Studies and a professor of Romance Studies, Literature, and History.
Her first book, Reproductions of Banality (1986), was a theoretical exploration of French fascism. Since then she has published books on Céline's anti-semitic pamphlets (Sources et citations dans 'Bagatelles pour un massacre'), on the treason trial of Robert Brasillach (The Collaborator: The Trial and Execution of Robert Brasillach), and on American courts-martial in newly liberated France (The Interpreter). The Interpreter was the recipient of the 2005 Henry Adams Prize from the Society for History in the Federal Government; The Collaborator was awarded the 2001 Los Angeles Times Book Award in History and was a finalist for the National Book Award and National Book Critic's Circle awards. She is probably best known for her 1993 memoir, French Lessons, which was also a finalist for the National Book Critics Circle award in biography/autobiography. Her literary translations include books by Roger Grenier (Piano Music for Four Hands, Another November, and The Difficulty of Being a Dog), Louis Guilloux (OK, Joe), and Evelyne Bloch-Dano (Madame Proust).
A new book, Dreaming in French: The Paris Years of Jacqueline Bouvier Kennedy, Susan Sontag, and Angela Davis, will be published in 2012 by the University of Chicago Press and the Editions Gallimard. Current research interests include World War II and post-war France, literature and law, biography/autobiography, and French cultural studies.
Recent undergraduate courses include "Camus: Politics and Passion in Postwar France," "Proust and Céline," "The Experience of Being Foreign," and "Literary Trials." Upcoming courses include "The Modern French Novel" (with Maurice Samuels) and a film course on French cinema of the Occupation. Recent graduate courses include "The Archives: Fact and Fiction" and "French National Identity."
Pauline LeVen ( Classics)
Pauline LeVen is Associate Professor in the Classics Department. She works primarily on Greek literature, music, and culture. Her first book The Many-Headed Muse: Tradition and Innovation in Late-Classical Greek Lyric Poetry was published by Cambridge University Press in 2014 and was one of the recipients of Yale College's Samuel and Ronnie Heyman Prize for Outstanding Scholarly Publication. Her new book, Music and Metamorphosis in Greek and Latin Myths, is also under contract with CUP and examines questions of aesthetics and ontology. Pauline teaches a graduate seminar on Beauty and undergraduate classes on a range of topics, from "Helen after Troy" to "myth, fiction, and science-fiction".   
Stefanie Markovits (English)
Stefanie Markovits, Professor of English, is a graduate of Yale College where, after taking part in the Directed Studies program, she double-majored in English and Philosophy. Before returning to do graduate work at Yale (Ph.D. 2001), Markovits completed an M.Phil in English Romantic Studies at Oxford (1996). Markovits has written three books, The Crisis of Action in Nineteenth-Century English Literature (2006) (winner of the Samuel and Ronnie Heyman Prize), The Crimean War in the British Imagination (2009), and The Victorian-Verse Novel: Aspiring to Life (2017). She studies and teaches British literature of the long nineteenth century: Romantic and Victorian, poetry and the novel. Other areas of interest include German classical literature (especially Goethe and Schiller), aesthetic theory, war and literature, and genre theory. Markovits's scholarship is particularly concerned with the impact of social and political matters on formal developments in literature. She has recently started a new project on the role of numbers in nineteenth-century literature.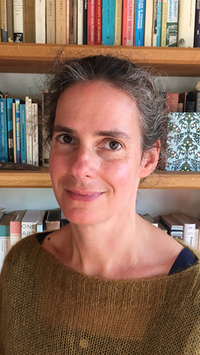 Alan Mikhail is a historian of the early modern Muslim world, the Ottoman Empire, and Egypt. His research and teaching focus mostly on the history of empires and environments. Mikhail is the author of Under Osman's Tree: The Ottoman Empire, Egypt and Environmental History (2017), The Animal in Ottoman Egypt (2014), and Nature and Empire in Ottoman Egypt: An Environmental History (2011). He is also the editor of Water on Sand: Environmental Histories of the Middle East and North Africa (2013). He is currently writing a book on the Ottoman Empire and world history.
Mikhail's publications have received numerous recognitions, including the Roger Owen Award of the Middle East Studies Association, the Alice Hamilton and Leopold-Hidy Prizes of the American Society for Environmental History, the Wayne D. Rasmussen Award of the Agricultural History Society, the Ömer Lütfi Barkan Prize of the Ottoman and Turkish Studies Association, and Yale's Gustav Ranis and Samuel and Ronnie Heyman Prizes.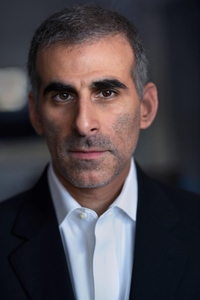 Priyamvada Natarajan (Astronomy, physics )
Priyamvada Natarajan, Professor in the Departments of Astronomy and Physics at Yale University. She is a theoretical astrophysicist interested in cosmology, gravitational lensing and black hole physics. Her research involves mapping the detailed distribution of dark matter in the universe exploiting the bending of light en-route to us from distant galaxies. In particular, she has focused on making dark matter maps of clusters of galaxies, the largest known repositories of dark matter. Gravitational lensing by clusters can also be utilized to constrain dark energy models and she has been developing the methodology and techniques to do so. Her work has demonstrated that cluster strong lensing offers a unique and potentially powerful laboratory to test evolving dark energy models.
Maurice Samuels specializes in the literature and culture of nineteenth-century France and in Jewish Studies.  He is the author of three books. The Spectacular Past:  Popular History and the Novel in Nineteenth-Century France (Cornell, 2004), examines new forms of historical representation—including panoramas, boulevard theater, and the novel—in post-Revolutionary France.  Inventing the Israelite:  Jewish Fiction in Nineteenth-Century France (Stanford, 2010), brings to light the first Jewish fiction writers in French.  The Right to Difference:  French Universalism and the Jews (Chicago, 2016) studies the way French writers and thinkers have conceived of the place of Jews within the nation from the French Revolution to the present.  His current project, a study of the arrest of the Duchesse de Berry and modern France's first antisemitic affair, is under contract with Basic Books. Prof. Samuels directs the Yale Program for the Study of Antisemitism, housed at the Whitney Humanities Center. 
Jason Stanley (Philosophy, Linguistics)
Jason Stanley is the Jacob Urowsky Professor of Philosophy; he has a secondary appointment in linguistics. Before coming to Yale in 2013, he taught at Rutgers University, the University of Michigan, and Cornell University. He is the author of five books, How Fascism Works (Penguin Random House, 2018), How Propaganda Works (Princeton, 2015), Know How (Oxford, 2011), Language in Context (Oxford, 2007), and Knowledge and Practical Interests (Oxford, 2005), which won the 2007 American Philosophical Association Book Prize. He works in Philosophy, Linguistics, Cognitive Science, and Political Theory. He is currently working on a book on political speech for Princeton University Press with the linguist David Beaver, provisionally titled Hustle: The Politics of Language.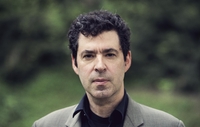 Norma Thompson (Humanities)
NORMA THOMPSON is Associate Director of the Whitney Humanities Center and Senior Lecturer in the Humanities. She received her A.B. from Bowdoin College and her Ph.D. from The Committee on Social Thought at the University of Chicago. Her scholarship and teaching are in the humanities, with special interests in political philosophy and politics and literature. She is the Director of Undergraduate Studies for the Humanities major in Yale College.
 
Her latest book is Unreasonable Doubt: Circumstantial Evidence and the Art of Judgment (Paul Dry Books, 2011), first published by the University of Missouri Press in 2006. She has published two books with Yale University Press: Herodotus and the Origins of the Political Community: Arion's Leap (1996) and The Ship of State: Politics and Statecraft from Ancient Greece to Democratic America (2001).
 
She edited the volume Instilling Ethics with Rowman and Littlefield (2000) and has also published in Arion, Nomos, International Journal of the Classical Tradition, Perspectives on Political Science (2015, 2017), Western Civilization and the Academy (2015) and in the festschrift for David Grene, Literary Imagination, Ancient and Modern. She has articles on Herodotus and Thucydides in The Cambridge Companion to Ancient Greek Political Theory (2009) and in The Encyclopedia of Political Thought (Wiley Online Library, 2014). Her latest book project is entitled Trials of Uncertainty.
Gary Tomlinson (Humanities, Music)
Gary Tomlinson, John Hay Whitney Professor of Music and Humanities, is a musicologist long committed to multidisciplinary exploration, and his teaching, lecturing, and scholarship have ranged across a diverse set of interests. Central among these have been traditions of European classical music, including the history of opera and early-modern musical thought and practice; but his essays and books embrace such other topics as the music of indigenous American societies, jazz, cultural and anthropological theory, the philosophy of history, affect theory, and human evolution.
His latest research, joining humanistic theory, archaeology, and evolutionary science, investigates the role of cultural forces in the formation of modern humanity. It has led to two books: A Million Years of Music: The Emergence of Human Modernity (2015) and Culture and the Course of Human Evolution (in press). His earlier books include Monteverdi and the End of the Renaissance; Music in Renaissance Magic: Toward a Historiography of Others; Metaphysical Song: An Essay on Opera; The Singing of the New World: Indigenous Voice in the Era of European Contact; and Music and Historical Critique. He is the coauthor, with the late Joseph Kerman, of the music appreciation textbook Listen, now in its eighth edition. 
Tomlinson received his BA from Dartmouth College and his PhD from the University of California at Berkeley. He arrived at Yale in 2010 after many years as Annenberg Professor in the Humanities at the University of Pennsylvania. He has served as a Phi Beta Kappa Visiting Scholar and garnered prizes from ASCAP, the American Musicological Society, the Modern Language Association, and the British Academy. In 2001 he was elected a member of the American Academy of Arts and Sciences, and he is the recipient of a Guggenheim Fellowship and a MacArthur Award.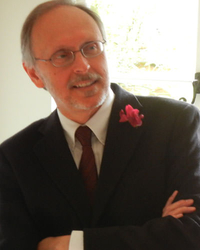 Katie Trumpener (Comparative Literature, English)
Katie Trumpener is Emily Sanford Professor of Comparative Literature and English, and Graduate Faculty in Film and Media Studies. She came to Yale in 2002 (from the University of Chicago). She works broadly across European literature, cultural history, film studies and visual culture from the eighteenth-century to the present. Her work includes On the Viewing Platform: The Panorama between Canvas and Screen (co-edited with Tim Barringer, forthcoming Yale University Press); Bardic Nationalism: The Romantic Novel and the British Empire (awarded the MLA First Book Prize and the British Academy's Rosemary Crawshay Prize); The Cambridge Companion to Fiction of the Romantic Period (edited with Richard Maxwell), and many essays on film, the history of the novel, and the picture book. She is currently finishing a book on German cinema from 1930 through the Cold War, and editing the first scholarly edition of John Galt's 1831 circum-Atlantic novel Bogle Corbet, or The Emigrants. She co-edited Modern Philology for 7 years, and served for 15 on the editorial collective of Public Culture. Since 2003, she has co-organized the Yale's annual European Studies film; with Kathryn James and Melina Moe, she co-curated the Beinecke Library's 2018 summer exhibition, Text and Textile. In 2012, she received Yale's Graduate Mentor Award.